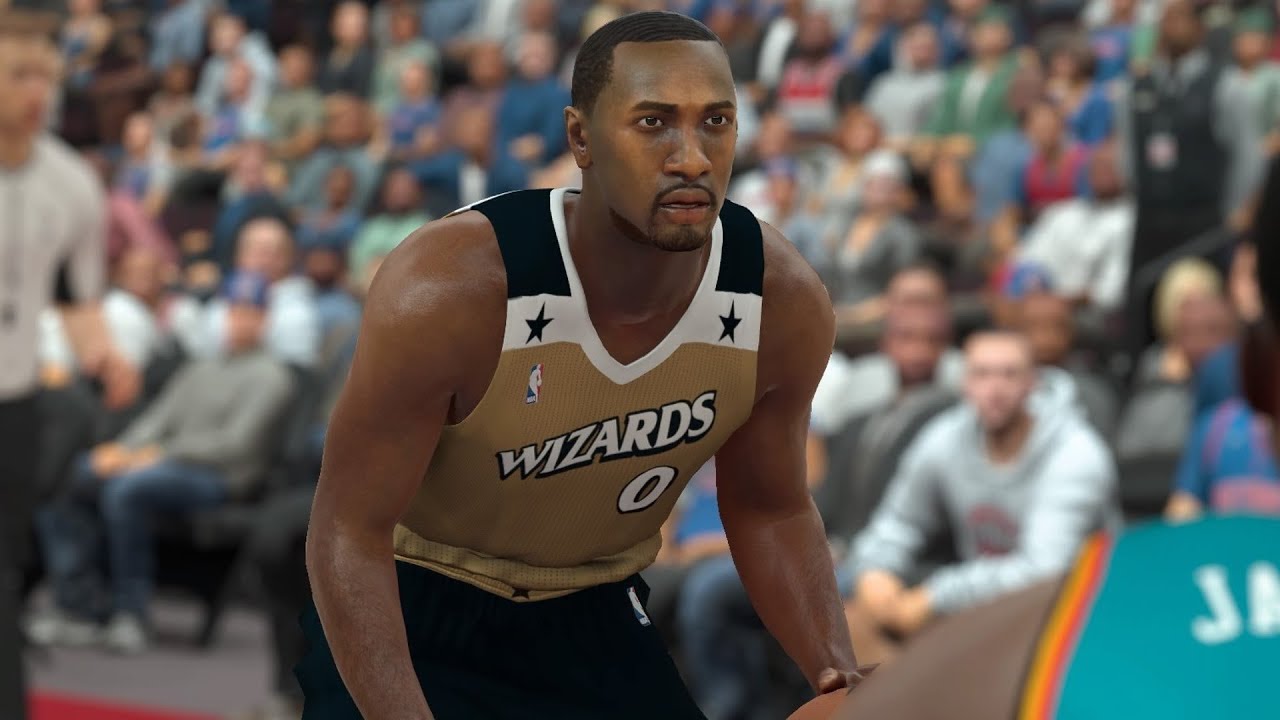 The NBA 2K19 MyTeam fun continues as the year 2018 comes to a close! With 2019 on the way, NBA fans are likely to see some more impressive performances from the likes of top stars in the game. One of the players of the past who was part of many special moments on the court was Gilbert Arenas. He's recently been added to the NBA 2K19 MyTeam in a special series. In addition, fans are anticipating the next batch of 2K19 Moments cards based on recent player performances.
NBA 2K19 MyTeam Gilbert Arenas Signature Series
Gilbert Arena aka "Agent 0" returns to the virtual basketball courts in a new NBA 2K19 Signature Series Pack. That includes a limited quantity Signature Pink Diamond of the former Golden State Warriors and Washington Wizards star. Arenas was a prolific scorer in his All-Star days, so gamers will be looking to add his talents to their rosters. He's a player known for his bigtime moments in a number of career games and he'd probably be amongst the top 10 to 20 guys in NBA 2K player ratings during his heyday.
This pack is straight 🔥 Grab a Gilbert Arenas Signature Series pack for a shot at 4 different versions of Agent 0! There are very limited quantities of that Signature PD Gilbert card, don't miss out 👀 pic.twitter.com/oAV5ULRV1E

— NBA 2K19 MyTEAM (@NBA2K_MyTEAM) December 31, 2018
Back in the 2006-07 season, Arenas had perhaps one of his biggest career moments. He put up 60 points in a game. That's not all, though, as the All-Star also had 13 assists, 11 rebounds, seven steals, and two blocks. That game was an overtime thriller against Kobe Bryant and the Los Angeles Lakers. Arenas and the Wizards came away with the 147-141 victory.
Now that's a moment! Gamers will be hoping to grab that Arenas Signature Pink Diamond and have some in-game moments of that magnitude with their 2K19 teams.
NBA 2K19 MyTeam Moments Cards predictions
New moments keep happening. Each and every week, or as often as they happen, new NBA 2K19 MyTeam Moments Cards arrive based on stellar performances in the NBA this season. There are a handful of players who have had these cards this season including Paul George, Derrick Rose, and James Harden. Based on a few recent performances, it seems at least two players have new Moments Cards due in the coming week.
In terms of predictions, one would have to think the Houston Rockets' James Harden will receive yet another Moments Card. He's been stepping it up lately for the Rockets and recently tied an all-time record held by NBA legend Oscar Robertson. Harden had his seventh straight game with at least 35 points and five assists as he seems to be back to his MVP self.
James Harden has joined Moses Malone as the only players in Rockets history with 3 straight 40-point games.

Additionally, Harden has scored 35 points in 7 straight, tied for the 4th-longest streak since the 1976-77 NBA/ABA merger. pic.twitter.com/huIN1fkpkt

— ESPN Stats & Info (@ESPNStatsInfo) December 30, 2018
Just last night, the Minnesota Timberwolves had a huge performance from Karl-Anthony Towns. KAT absolutely filled up the stat sheet. The big man recorded a double-double with his 34 points and 18 rebounds in the victory. However, he also had seven assists, six blocks, and three steals to help Minnesota defeat the Miami Heat, 113-104. That sort of performance deserves something, right?
Stay tuned for the latest news and information about the game over at our NBA 2K19 page here.