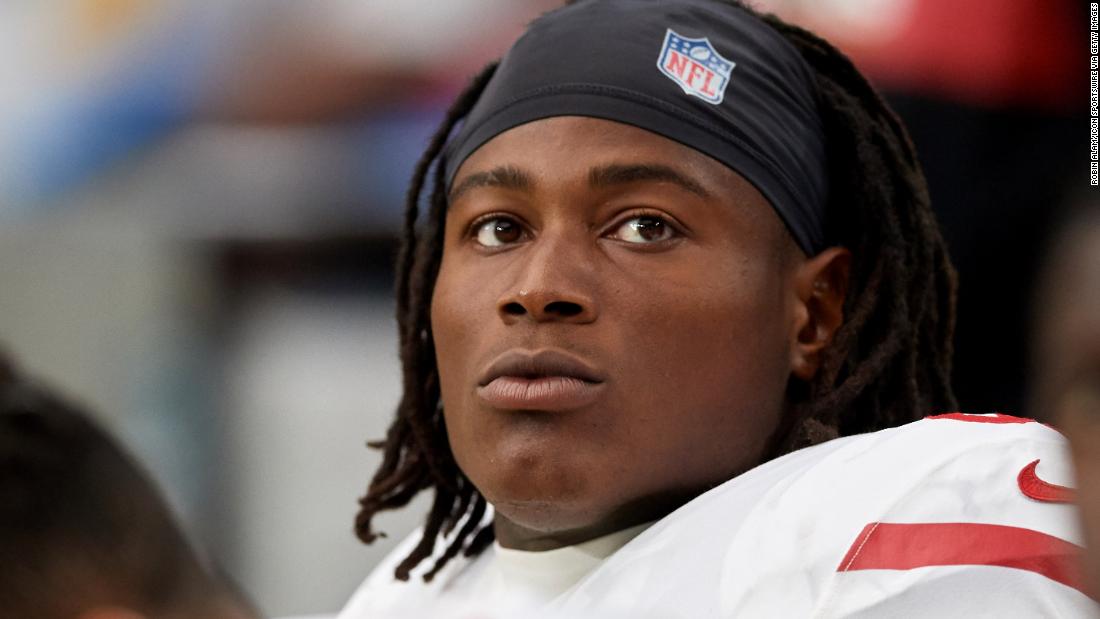 "I just couldn't believe somebody picked him up in less than — how many hours?" Foster's ex-girlfriend, Elissa Ennis, said Thursday on
ABC's Good Morning America
, or GMA. "Like, I was shocked."
The interview came more than a week after Foster, 24, then a linebacker for the San Francisco 49ers, was arrested and charged with one count of first-degree misdemeanor domestic violence in Tampa, Florida. Ennis, 28, reported that Foster pushed and slapped her during an encounter on November 24 at a hotel, police said.
Ennis told GMA it was the third time an incident like this one had happened, including a February case that resulted in a criminal charge against Foster and another occasion in October when "neighbors called the police."
CNN reached out Thursday to Foster for comment. He has not commented publicly since the November arrest.
The 49ers released Foster the morning after the latest incident. Days later, the Redskins picked him up on waivers.
The NFL said Foster has been placed on the commissioner's exempt list, which means he cannot practice or play with the team as the league reviews his arrest.
'I thought that he would change'
"Reuben threw my clothes off the balcony. He threw my stuff out the house. He dragged me down the stairs two or three times. He punched me in my face two or three times. Pulled me by my hair, kicked me, spit on me," she said.
Indeed, Ennis told GMA the abuse did happen in February and that her recantation was a lie to protect him.
"I loved him, and love will have you doing things that's not in your best interest because of the person you love," she said, adding, "I thought that he would change."
Ennis was asked if she still loves Foster.
"This is not love," she said. "Love won't do you like that."
Ennis said the incident in Tampa came after Foster arranged for her to fly to the Florida city to see him.
"He invited me to come see him in Florida, and I came, and he took one of my phones, and he slapped me and pushed me," she said. "I told him I was going to tell his new girlfriend that he paid for my flight out there. So, that's what triggered it."
The 49ers general manager, John Lynch, said his team decided to release Foster because it had set up specific ground rules that he violated.
"The Redskins fully understand the severity of the recent allegations made against Reuben," Doug Williams, the team's senior vice president of player personnel, said in a statement. "If true, you can be sure these allegations are nothing our organization would ever condone."
CNN's Homero De la Fuente contributed to this report.