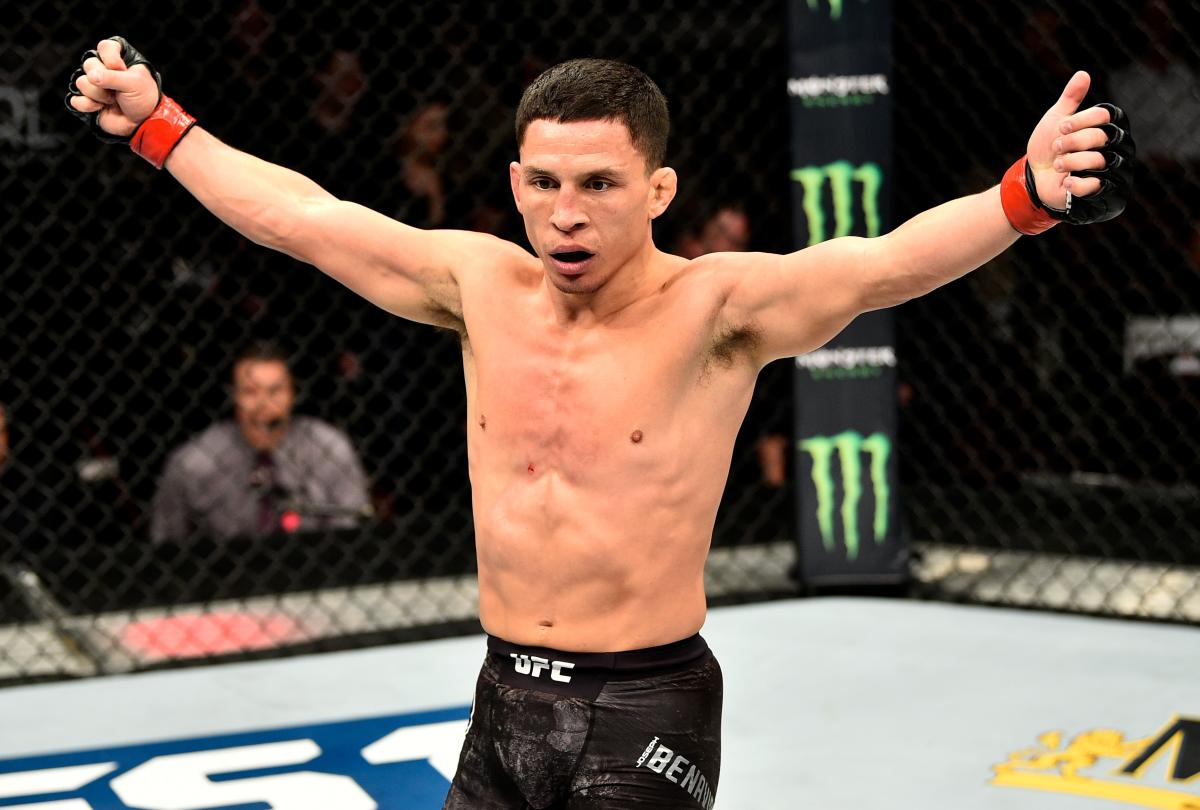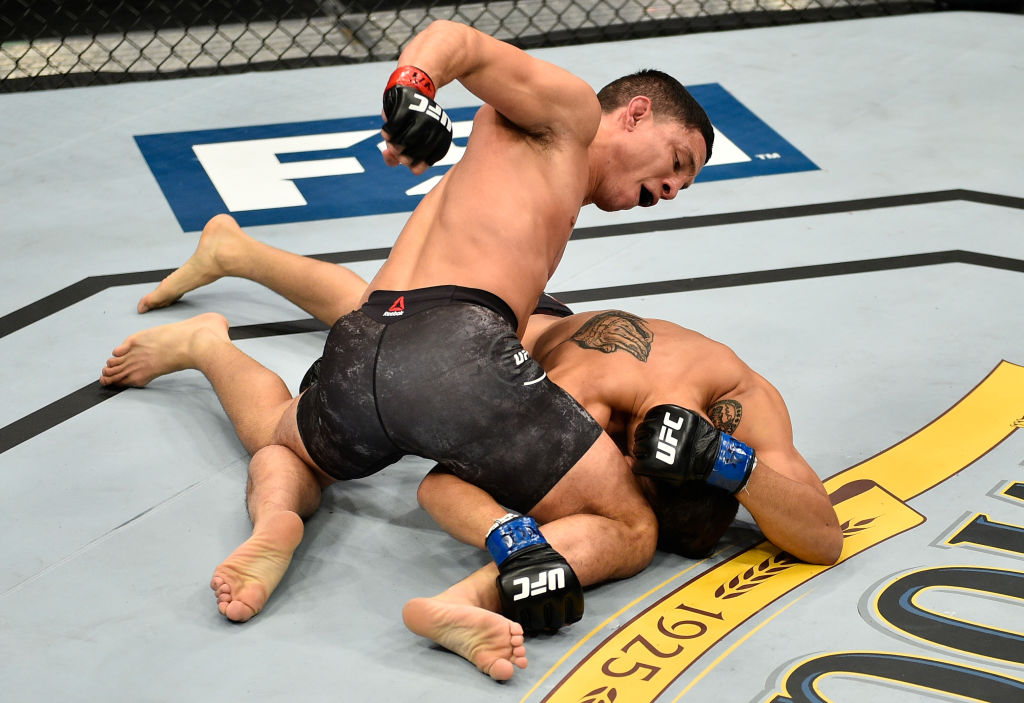 Staying at the top of a UFC division for seven years isn't something that many fighters can claim as an accomplishment. For perennial flyweight title contender Joseph Benavidez, it has been a long road with plenty of ups and downs, but as the division has evolved and the roster has changed, one thing hasn't: Joe Jitsu is still within reach of the strap.
Benavidez has defeated the crème de la crème of top flyweights during his successful career, including Jussier Formiga, Dustin Ortiz, John Moraga, Alex Perez and current flyweight champion Henry Cejudo.
Cejudo is putting his belt on the line against bantamweight champion TJ Dillashaw at Fight Night Brooklyn on January 19th. Benavidez is likely next in line for a shot at the belt, but before a title shot he must defeat Ortiz yet again.
The first fight between Benavidez and Ortiz took place all the way back in November of 2014. In that fight, it was the volume of strikes and the experience of Benavidez that helped him out-perform Ortiz on his way to a unanimous decision victory.
Both fighters are very different today, but that's ok with Benavidez.
"You obviously work every day to get better, and when you are working every day, you are getting better, so when you're at the top, there's not a drastic change," Benavidez said. "Stuff that can only really be done by fighting and training at the highest level with the right people. Done a lot of training since then, so it's kind of impossible not to be a better version of myself."
The world saw that "better version" when Benavidez finished Perez (ostensibly twice) at The Ultimate Finale: Heavy Hitters finale in November. Ortiz has also wielded an improved game on the way to winning three straight. Benavidez recognizes that Ortiz has elevated his game, but the flyweight godfather remains unfazed.
"I have the same advantages I had when you look at the first fight," Benavidez said. "I was just a better fighter. More seasoned, more experienced, faster, more creative. All those little things that go into it without getting too technical."

Hear what @JoeJitsu had to say about his #UFCBrooklyn opponent Dustin Ortiz and why they both are better fighters than when they faced each other in 2014 pic.twitter.com/fLUNtVpWJ9


— UFC News (@UFCNews) January 12, 2019
All of these attributes are what have kept Benavidez among the flyweight elite. But he believes there are some other key ingredients to his longevity.
"Just continuing to evolve and not staying idle in one place or with one skillset," Benavidez said. "Having the right support system, and just the right looks. You always got to make choices to change and just believing in those choices [and] more important, to believe in what you're doing. So I've always just believed in what I'm doing, believed in the people around me, and we're still here."
Not only is Benavidez "still here," he is an alternate for the flyweight championship bout between Cejudo and Dillashaw. He's on the cusp of his third title shot, but his hunger to be a world champ isn't deterring his focus from the task at hand.
"The highest percentage of what's going to happen is me fight Dustin Ortiz for three rounds," Benavidez said. "But with everything I've gone through in this sport, the ups and downs, nothing is a surprise. I'm really ready for anything at any time that's what is so fun about this opportunity."
Regardless of who he fights, where he fights or when he fights fans can be assured that Benavidez will be ready to rock. And while he is seven years deep into his title chase, there are no signs that he'll be going anywhere anytime soon.
Make sure you watch Benavidez take on Ortiz on UFC Fight Night: Cejudo vs. Dillashaw live on ESPN+. Here's how you can watch the UFC on ESPN.