Los Angeles Angels owner Arte Moreno is reported to have interest in four of the networks, among them the one that telecasts his team's games.
Major League Baseball's effort to purchase control of more than 20 regional sports networks may be facing new competition…from within. Charlie Gasparino, an analyst for Fox Business Network, is reporting that Arte Moreno, owner of the Los Angeles Angels, wants to submit a bid to purchase four of the RSNs for as much as $2 billion.
Disney is making its 21 regional sports networks available for sale as part of its pending $71.3 billion merger with Fox. While Disney is willing to sell the regional networks individually, MLB's hope has been to purchase the entire package.
Moreno's effort obviously would undermine those MLB hopes. It could do more than that; by fragmenting the package, it may further drive down MLB's leverage in negotiations with providers, reducing advertising rates and potential revenues.
More from Call to the Pen
Regulators are requiring Disney to divest itself of its holdings in the RSNs within 90 days of closing on the Fox merger.
When bidding began last November, numerous entities were expected to take part. Since then, however, interest appears to have narrowed with only three entities remaining as of the most recent deadline for submitting the next round of bids. Gasparino has identified the other active bidders as Liberty Media and Sinclair Broadcast Group.
Moreno is reported to be interested in purchasing the RSN that broadcasts games played by his Angels along with the San Diego Padres, Arizona Diamondbacks, and one unnamed team.
Disney originally hoped to get more than $20 billion from the sale, but the auction has dragged due to unsatisfactory bidding. MLB's bid for the package has been unofficially reported as being in the $10 billion range. That is reportedly in line with bids submitted by the other two active entities.
Gasparino said Moreno was prepared to offer $2 billion for the four networks he wanted to purchase.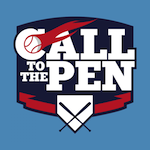 Want your voice heard? Join the Call To The Pen team!
Arte Moreno was an advertising executive prior to purchasing the Los Angeles Angels in 2003. In addition to the Angels, he owns the nation's largest single Spanish-language radio station, KMXE in Los Angeles.