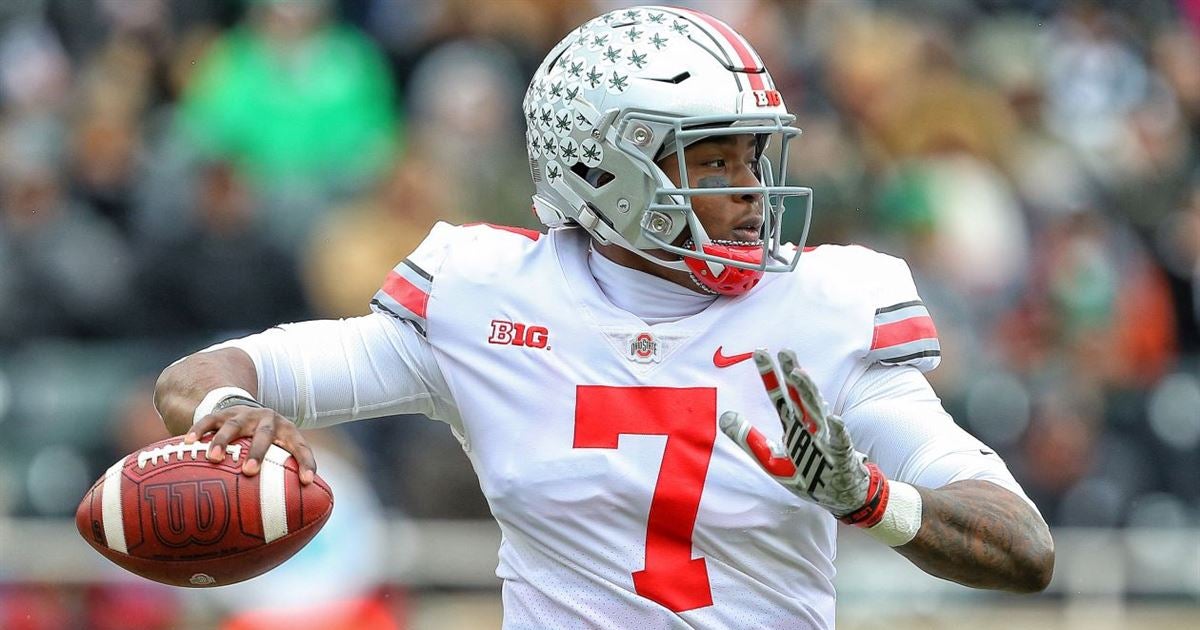 There's only one quarterback worthy of being the first player chosen at his position in the upcoming 2019 NFL Draft and he wore No. 7 last season for the Ohio State Buckeyes.
Dwayne Haskins, standing 6-foot-3 and 220 pounds with a rocket arm, was college football's leading passer in his only campaign as a starter and checks all the boxes in terms of being a pro-ready prospect at the next level. In most early mock drafts, Haskins is the top-rated quarterback, ahead of Oklahoma's Kyler Murray, Duke's Daniel Jones and Mizzou's Drew Lock.
He can strengthen those evaluations and separate from the rest of the pack in Indianapolis at the NFL Combine very soon, an opportunity to showcase his skill set in competition with other first-round hopefuls.
Take a look at the film and you'll see what makes Haskins special, a potential franchise-changer early in his career. Judging by some of the reviews nationally during the pre-draft process, there are other scouts and talent evaluators who feel the same: