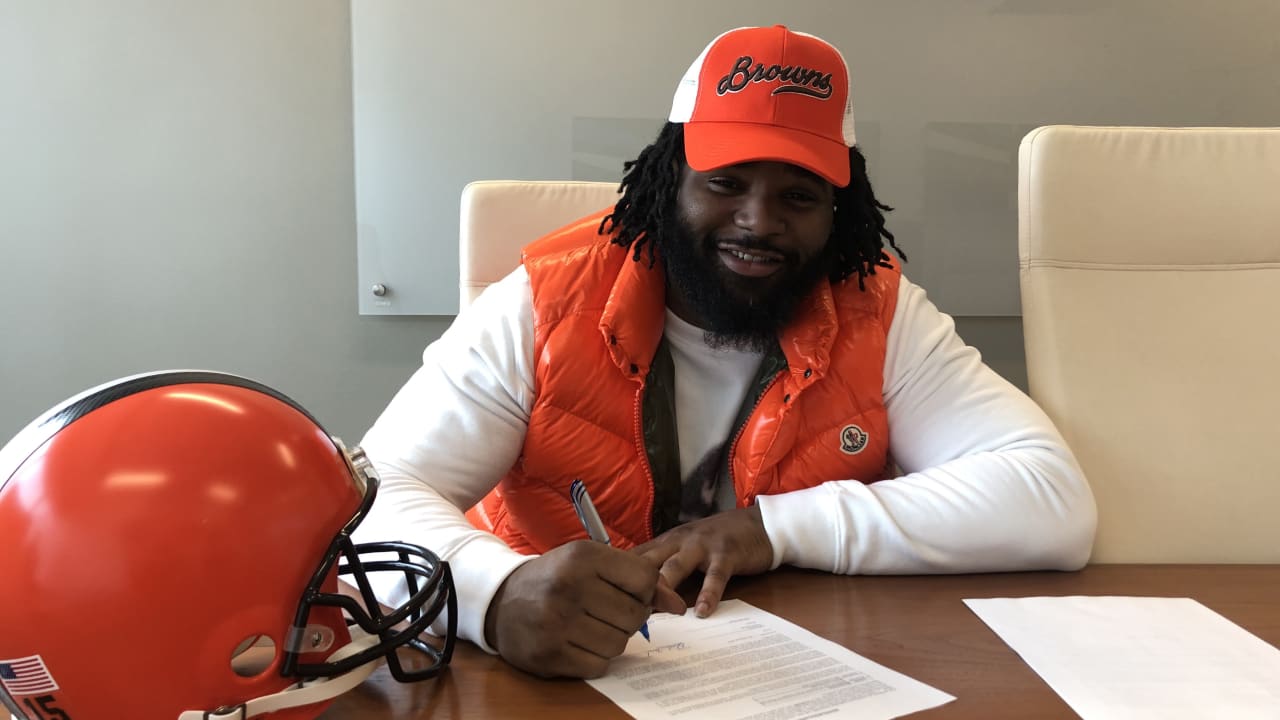 His new home will feature newly acquired pass rusher Olivier Vernon, Myles Garrett, Larry Ogunjobi, Trevon Coley, Chris Smith and Emmanuel Ogbah. With Richardson included, that group combined to record 275 tackles and 39.5 sacks, and force six fumbles in 2018.
There's plenty of talent up front. The former first-round pick of the Jets is more than happy to join it.
"It is a pick-your-poison type of deal," Richardson said of how opponents will approach blocking Cleveland's defensive front. "That is the type of feeling you get from looking at it going off of numbers. That will be the feeling you get … If you are going to double team me, somebody else is going to make the play and get off. That is how I look at it. I can only speak for myself at the moment."
An average fan might question why a player with such a resume would think he will draw double teams. But Richardson wouldn't have such a resume had he not run into some off-field issues, which he said Thursday he addressed by simply growing up, even if he might not ever get away from his past completely.
"Me personally, I have been past it for a while now," he said. "It is just that every time I get traded to another team, something there pops up. I just have to carry light luggage. That is how I look at it."
With his light luggage also comes plenty of disruptive power along the interior. He's a defensive tackle who can both stop the run and rush the passer effectively. He's also the second Pro Bowl defender to join the Browns this week.
Now that the off-field situation is in order, Richardson is ready to dominate in the same place for more than just 16 games.