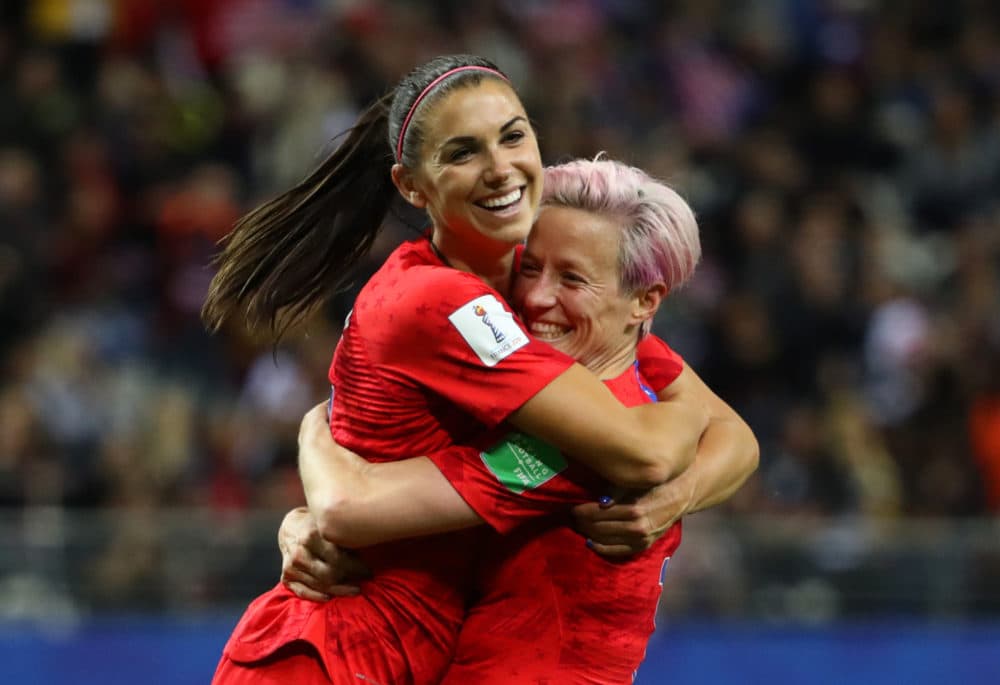 The U.S. women's national soccer team routed Thailand 13–0 in its first game of the 2019 World Cup. Some have criticized the team for celebrating too much. Only A Game's Karen Given shares her thoughts.
Plus, a minority owner of the Golden State Warriors shoved Toronto Raptors guard Kyle Lowry when he tumbled into courtside seats during Game 3 of the NBA Finals. New York Magazine contributing editor Will Leitch says that wealthy fans' sense of sports entitlement is reflective of a broader culture in the U.S.
And Klay Thompson's ACL tear in Game 6 marks the latest in a week of terrible leg injuries in the sports world. Jason Gay shares his thoughts on Thompson, Kevin Durant and cyclist Chris Froome.
More Stories You Should Know