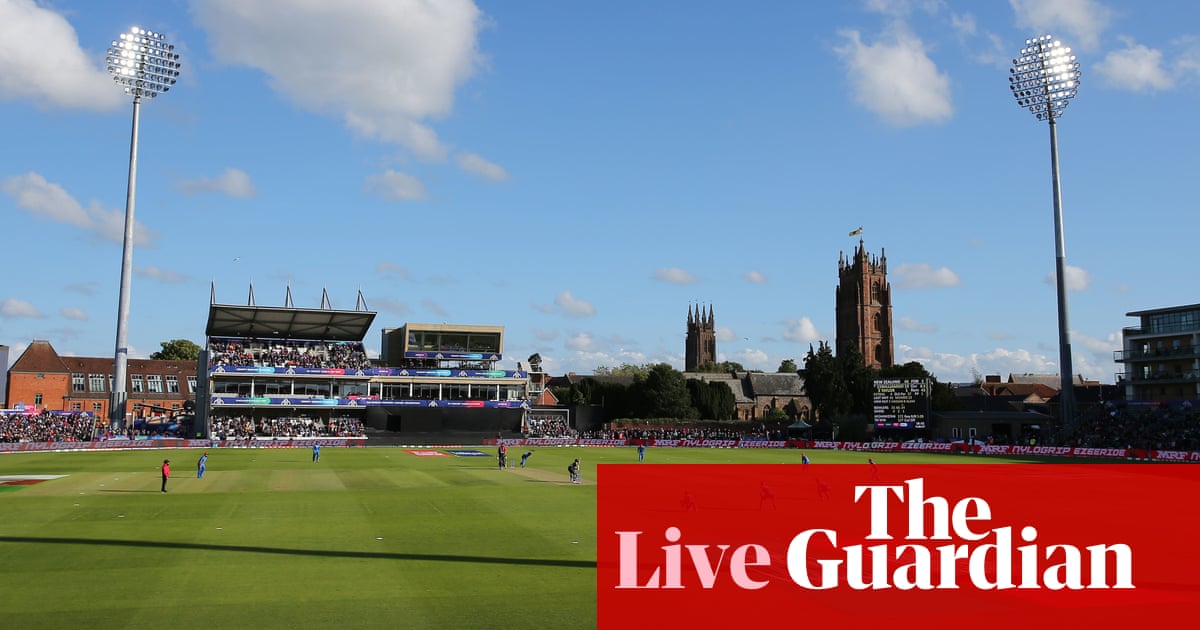 Preamble
Hello everybody and thanks for tuning in to live OBO coverage of match 17 of the 2019 Cricket World Cup between Australia and Pakistan from Taunton.
That opening line may read unambiguously like a cricket match will take place in Somerset today but with the weather that's been hanging around the past few days that's not something we can take for granted. We're still an hour out from the scheduled start of play and the forecast is not too bad so after consecutive washouts we should hopefully enjoy a positive result.
For the tournament's sake let's hope so because this is a fixture with plenty riding on it. Both countries remain in the hunt for semi-final spots but defeat for Pakistan would significantly dent their chances of progression, while Australia will want to avoid being dragged into a qualification dogfight after suffering their first defeat of the group phase on Sunday.
That pretty lacklustre showing against India was great for the I-told-you-soer's. Almost all of the potential weaknesses of Australia's selection and strategy were exposed at the Oval, including – but not limited to – the depth of the attack, the reluctance to play Nathan Lyon, and the positioning of Usman Khawaja and Glenn Maxwell in the batting order. Throw in David Warner's uncharacteristic Chris Tavaré impression and Australia have a few issues to work through.
One further problem has been foisted upon Cricket Australia with a side strain ruling allrounder Marcus Stoinis out of at least today's encounter. Mitchell Marsh has been flown over as cover but no announcement has been made on whether he will be called into the squad as in injury replacement.
As for Pakistan, who knows from one day to the next? An ODI series whitewash against England preceded a World Cup warm-up defeat to Afghanistan, setting the tone for dismemberment at the hands of the West Indies in their opening group game. Doom and gloom? No chance. Pakistan's predictable unpredictability meant of course they would beat tournament favourites England to remind doubting rivals they remain a force on their day. A washout against Sri Lanka has complicated their route to the semi-finals, making today's fixture of utmost importance.
The last time they faced Australia they lost five ODIs in a row in the UAE, which makes them favourites today, right?
While I go off and find out the teams, observe the toss, and check on the weather, why don't you send me a tweet or drop me an email. This place is always more fun when I'm not the only person talking.