Lewis Hamilton inherited victory at last weekend's Canadian Grand Prix as Sebastian Vettel crossed the line first, only to be dropped to second in the classification by a time penalty. Hamilton's win – having led just two laps – got us thinking…
How many drivers have won races having led no laps at all?
Hat-tip to statsf1.com, who compiled this list of the seven drivers in World Championship history to take a victory, despite failing to lead a single lap.
Luigi Fagioli – Alfa Romeo, 1951 French GP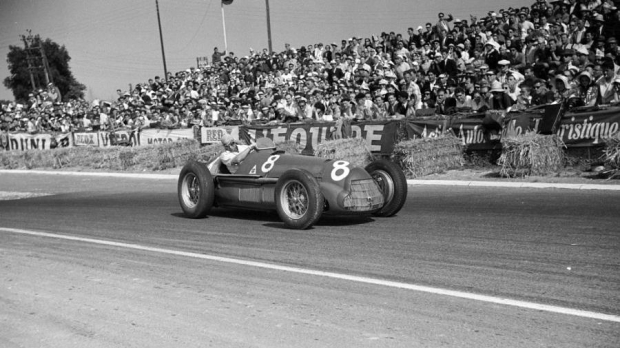 Fagioli was part of Alfa's legendary squad in the early years of the World Championship, alongside Giuseppe Farina and Juan Manuel Fangio. His sole win came in this race as Fangio took over his #8 car after the Argentine had run into mechanical problems. Fagioli eventually retired in Fangio's sick car, but was still declared co-winner. At 53 years and 22 days, his record as the oldest race-winner in F1 is unlikely to be beaten.
Luigi Musso – Ferrari, 1956 Argentine GP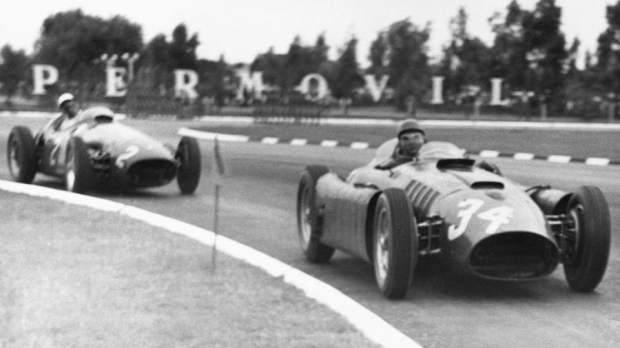 Another to share victory with Fangio, who was put in his team-mate's car as his own developed a fuel-pump problem after securing pole position. Musso was consigned to the pit-lane as Fangio capitalised on a string of mechanical issues for those ahead of him to secure victory in his home race, with Musso also being credited for his sole grand prix win.
Tony Brooks – Vanwall, 1957 British GP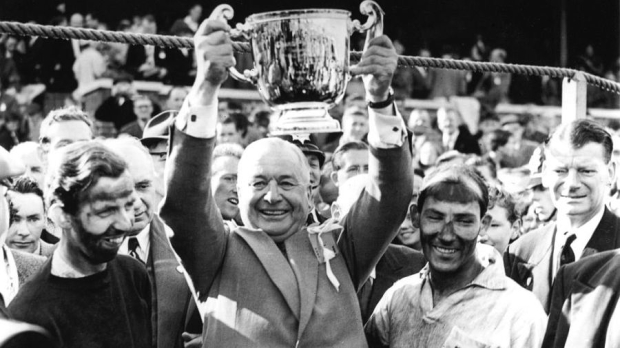 The third, and final, shared race win in F1 history was notable for two British drivers winning the British Grand Prix in the first British-built car to win a World Championship race. Brooks' first of six race wins came at Aintree, where he drove 26 laps before being swapped with Sterling Moss, who went on to take the lead and win . Brooks managed 26 more laps in Moss' old machine before he retired with engine failure.
Niki Lauda – Brabham, 1978 Italian GP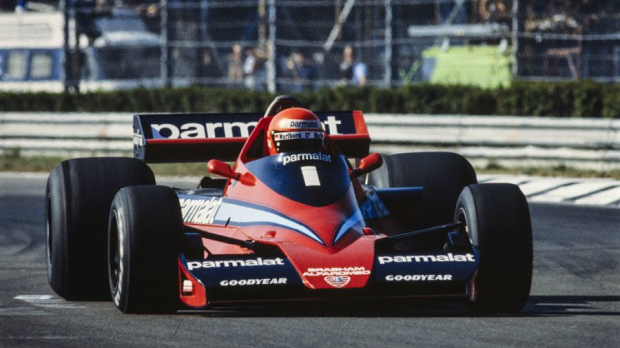 A race remembered more for the death of Ronnie Peterson also features on our list. Peterson had sustained serious injuries in a fiery crash on Lap 1, with a first restart seeing Jody Scheckter also crash, damaging the barrier to such an extent that senior drivers refused to race until it was repaired. A third attempt at shortened distance saw Mario Andretti and Gilles Villeneuve battle for victory, but both were given a one-minute time penalty for jumping the start, promoting third-placed Lauda to victory. A cloud hung over the race as Peterson died in hospital the next day.
Alain Prost – Renault, 1982 Brazilian GP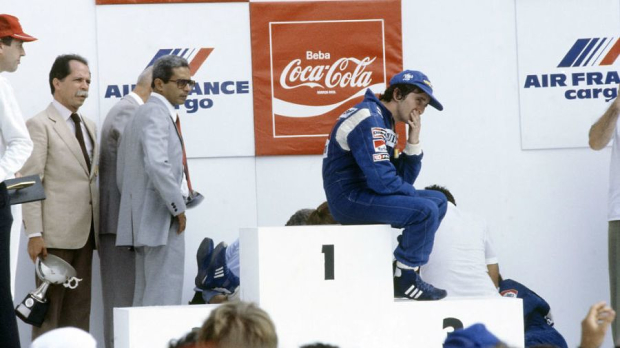 A race which led partly to the FISA-FOCA war which would change the shape of Formula 1 forever. Nelson Piquet and Keke Rosberg were disqualified for use of water tanks that emptied during the race, making the cars underweight, before being filled up before scrutineering. The fall-out saw teams aligned to FOCA boycott the San Marino GP two races later and the resolution paved the way for Bernie Ecclestone and Max Mosely to ascend to roles of power they would hold for many years.
Elio de Angelis – Lotus, 1985 San Marino GP
Pole-sitter Ayrton Senna and Stefan Johansson both ran out of fuel while leading this race in the closing stages, allowing Prost through to take victory. However, the Frenchman ran out of fuel himself on the parade lap and his car was later found to be underweight, and so De Angelis (left of Prost in the image) was awarded the win. He was joined in the top three of the classification by Thierry Boutsen and Patrick Tambay, who both pushed their cars across the finish line, having also ran out of fuel.
Damon Hill – Williams, 1994 Belgian GP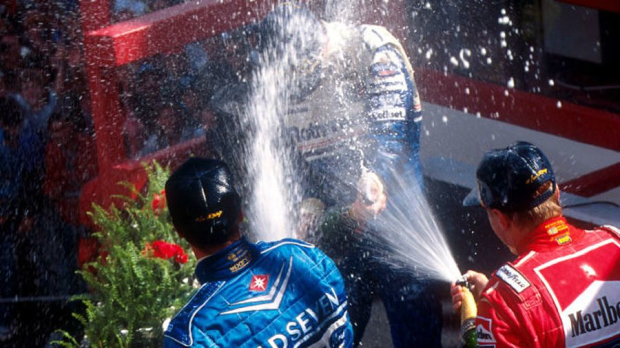 Rubens Barrichello had become F1's youngest pole-sitter after a qualifying wash-out, but Michael Schumacher soon took charge from second on the grid and retained the lead despite spinning mid-race. Hill had actually spent much of the race behind new team-mate David Coulthard, who briefly led after Schumacher pitted, but eventually came home second, well adrift of the German. Hill would inherit the win, however, as the skidblock on Schumacher's car was found to be excessively worn away. His disqualification cut his lead in the standings and gave Hill momentum. He won two of the next three races to set-up a showdown in Adelaide, which was not without its own controversy…