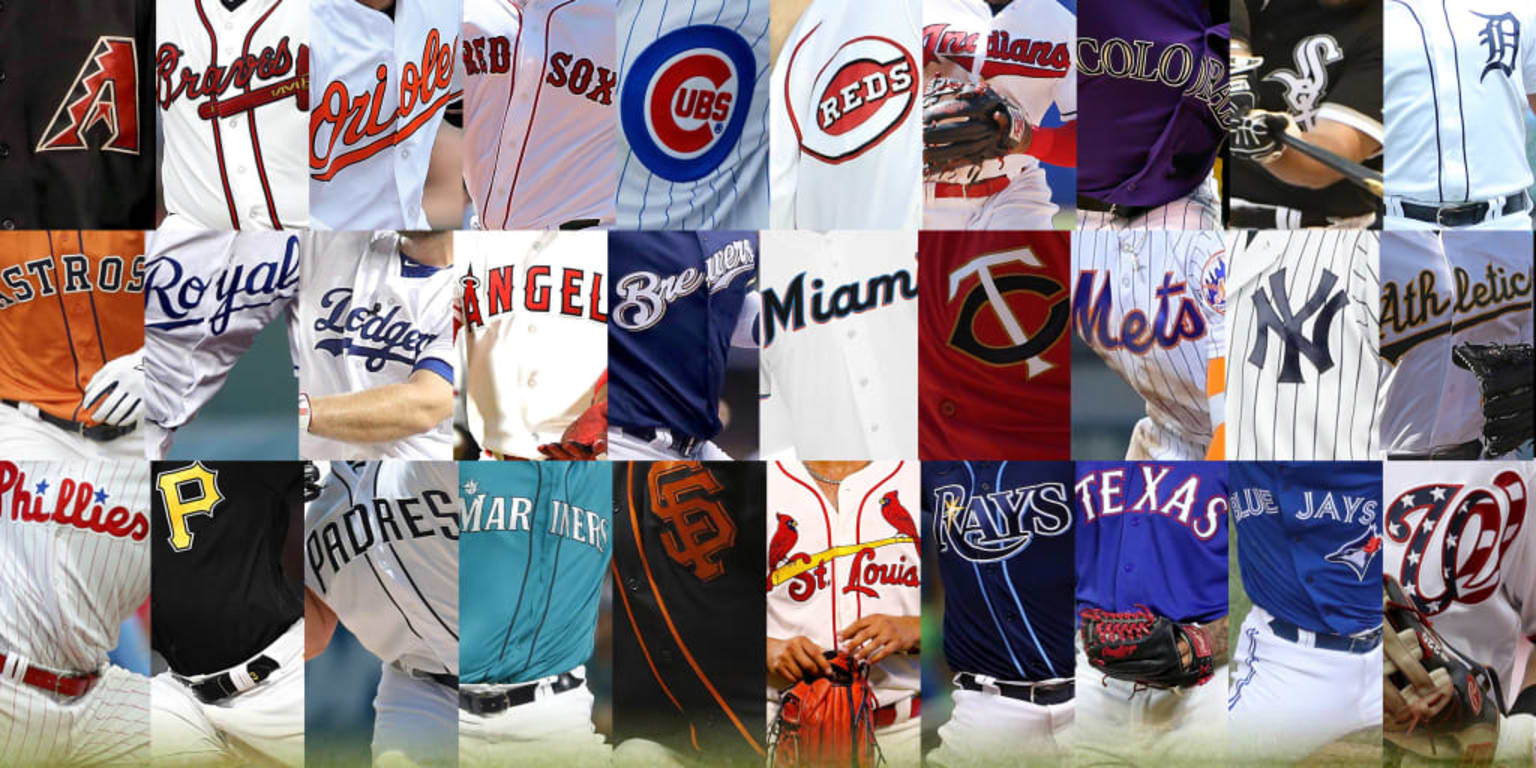 For any team to succeed, a reliable bullpen is pretty much a must. We've seen the importance of a strong bullpen, especially in recent postseasons. There have been teams that have had a bullpen perform better in the postseason than it did in the regular season, but in general, if your bullpen isn't up to snuff in the regular season, it's unlikely to be able to carry to you to October, let alone beyond it.
With the July 31 Trade Deadline fast approaching, many teams will be looking to upgrade their bullpens, adding multiple pieces, or even just that final key.
• MLB's new Trade Deadline rules explained
As they should — there have been just five teams to make the playoffs with a bullpen ERA of 4.85 or higher since the Divisional Era began in 1969. Only one team has won the World Series with a bullpen ERA over 4.55 — the 1987 Twins, with a 5.11 ERA from their relievers.
Currently, there are 11 teams with a bullpen ERA of at least 4.85, notably the Phillies (5.03) and Nationals (5.94). For the Nationals, an upgrade seems particularly necessary. The highest bullpen ERA for any team to make the playoffs since 1969 is 5.47 by the '97 Mariners.
Here's a look at some teams that need relief help and some potential fits.
Nationals
It feels like the Nationals' bullpen has been a discussion point for quite a while now, and with the team's current run following a 19-31 start, it's postseason-relevant yet again. As noted above, the Nationals have a 5.94 bullpen ERA. That would be by far the worst of any team to make the postseason since the inception of postseason rounds with the start of the Divisional Era.
Potential match to consider: The Nationals could particularly use a lefty reliever. The left-handed arms in their bullpen have allowed a .281 opponent batting average, sixth-worst in the Majors, along with a 5.65 ERA, which is seventh-worst. That would point toward Will Smith, who's likely to be atop many teams' wish lists. Smith has had a stellar season thus far in San Francisco, and his 2.68 ERA and 0.94 WHIP is likely coveted across baseball.
Phillies
The Phillies have not cruised to the division title that their offseason appeared to portend. The bullpen has been an Achilles heel, and they currently have a 5.03 ERA — making them one of five teams with a bullpen ERA north of 5.00, along with the Mariners, Mets, Nationals and Orioles. Opposing hitters are hitting .270 against Phillies relief pitching.
Potential match to consider: The Phillies could also use a lefty like Smith, but their most glaring need may simply be a closer. Hector Neris has 18 saves in 22 opportunities, but he also has a 4.20 ERA and has not exactly been lights-out. Righty Shane Greene is the best closer available, and has a 1.06 ERA this season to go along with his 22 saves. Greene is under team control through 2020.
Red Sox
The Red Sox did not have the best bullpen in the regular season last year, but their 3.72 ERA was top 10 in the Majors. In the postseason, they went into another gear, posting a 2.71 ERA en route to a World Series title. But 2019 has been a different story. After not re-signing Craig Kimbrel, there has been some cloudiness in Boston over the closer's role. The team is reportedly considering using Nathan Eovaldi as closer, but not necessarily immediately after he was activated from the injured list on Saturday.
Potential match to consider: The Red Sox need help in the closer's role and against lefties, so Smith would be a natural fit here as well. Red Sox lefty relievers have allowed a whopping .324 batting average, by far the highest in the Majors, along with an MLB-high .547 slugging percentage. Smith's teammate Tony Watson could make a lot of sense, too. He has a 2.95 ERA in 42 appearances in a non-closer's role. He has the closing experience, too, recording 15 saves for the Pirates in 2016 after they traded Mark Melancon to the Nationals.
Dodgers
The Dodgers' primary weakness this season, if you can even call it that, has been the bullpen. They're ninth in the Majors in bullpen ERA, but with a 4.08 mark that leaves plenty of room for improvement. Kenley Jansen hasn't been what we've come to expect from him, and the addition of Joe Kelly has not worked out — he has a 5.29 ERA. Last year, the team had a 3.67 bullpen ERA in the regular season, and in 2017 it was 3.38 — both of those seasons culminated in World Series berths for Los Angeles.
Potential match to consider: One more reliable arm would go a long way in the Dodgers' bullpen, and it wouldn't hurt if that addition had closing experience, too — depth is always a plus. The Pirates' Felipe Vazquez will likely carry a high price, as he's under team control for two more years after 2019, but he'd also be a great fit. He has a 2.01 ERA this season along with a 37.5 percent strikeout rate, which is tied for seventh among relievers with at least 30 innings pitched.
Brewers
The Brewers have arguably the most dominant reliever in the game right now in Josh Hader, whose 49.4 percent strikeout rate is more than seven percentage points higher than that of any other reliever who's thrown at least 30 innings this year. But beyond him, the bullpen could definitely use the help. Their three most-used relievers, Alex Claudio (52 games), Junior Guerra (42 games) and Matt Albers (40 games) all have ERAs above 4.00.
Potential match to consider: None of those most-used relievers are too strikeout-heavy either. Again, Hader is, but the rest of the group could stand for some more help in that department. That's where Ken Giles could make a lot of sense. He's the pitcher with the second-highest strikeout rate (min 30 IP) behind Hader, at 42.2 percent. He also has a 1.69 ERA and 1.06 WHIP.
Braves
The Braves have the seventh-best bullpen ERA in all of baseball, but there is always room for improvement. Though their overall number is good, there's some uncertainty surrounding the closer's role. Luke Jackson has a 2.87 ERA this season and 17 saves, but he's also blown six saves this year.
Potential match to consider: Kirby Yates could make a lot of sense in the Atlanta bullpen, with the ability to take over the closer's role and help Jackson transition to helping out as a setup man instead. Yates has a whopping 31 saves, with just two blown saves, and has a 1.07 ERA in his 40 appearances total. He had a 2.14 ERA in 65 appearances last year, which should quiet any suppositions that this may just be a career year that could flame out at any moment.
A's
The A's are another team that ranks well in bullpen ERA, at eighth in the Majors, but could certainly use reinforcements. Liam Hendriks has been far better than anticipated, but the two jewels of last year's 'pen — Lou Trivino and Blake Treinen — have struggled for the most part. Both have ERAs above 4.50.
Potential match to consider: Based on their past history, we can expect the A's to be most interested in players who are either on expiring contracts that their current team might be willing to pay out, or under team control beyond 2019. One such fit is the White Sox Alex Colome, who was traded to the Mariners from the Rays in May of last year, then to Chicago in November. He has a 2.39 ERA this season and a miniscule 0.80 WHIP. His expected batting average allowed of .247 doesn't quite match up with his actual mark of .151, nor does his .425 xSLG compared to a .317 opponent slugging percentage. Similarly, he has a 3.93 FIP despite that 2.39 ERA, telling us that perhaps he's gotten lucky or gotten some defensive help. Regardless, that's still a mark that would help this A's bullpen.
Twins
The Twins have had a stellar offense all year, and they've largely surprised across the board both on the mound and at the plate. But they're 12th in bullpen ERA at 4.26 and likely need to improve to have that staying power for the rest of the season and into October. Their competition for the division, the Indians, who have inched closer to the Twins in recent weeks, lead the Majors in bullpen ERA at 3.32.
Potential match to consider: The Twins could certainly use an additional lefty, like Smith. They could also use an overpowering pitch like Ken Giles' fastball. One other name to consider, should the Giants decide to sell, and sell multiple bullpen pieces, would be Sam Dyson. Dyson is in the midst of his second straight sub-3.00 ERA season with the Giants, and has a 2.73 FIP that matches his 2.74 ERA almost perfectly. He has experience in a closer's role with the Rangers, and did notch 14 saves for the Giants following the 2017 midseason trade.