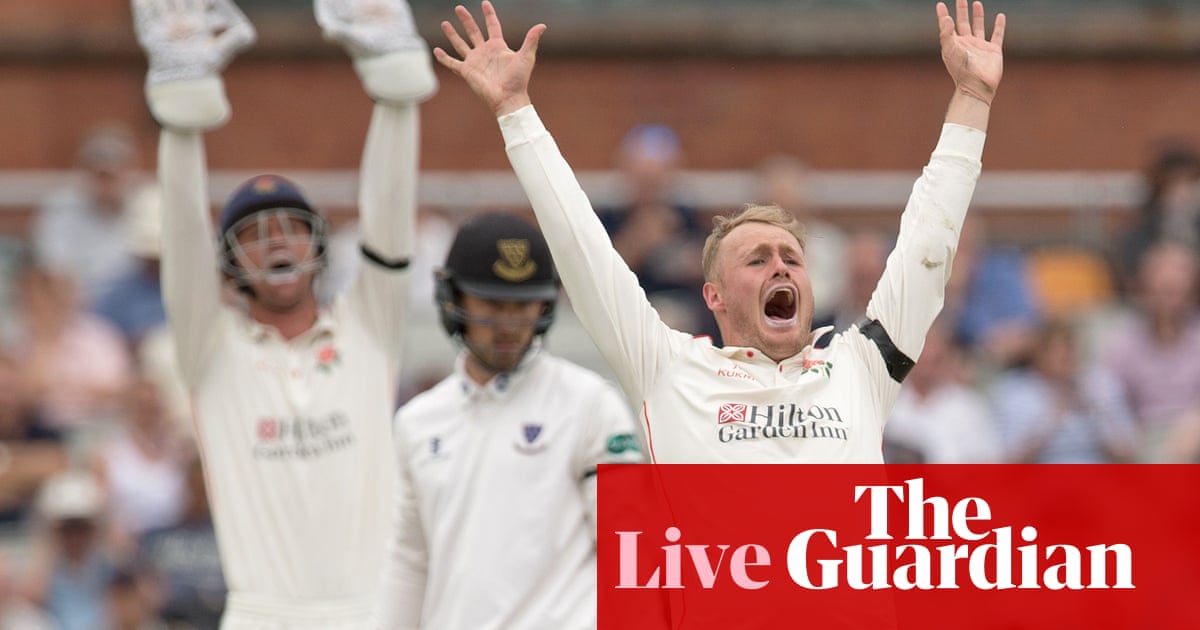 Just asking around about Matt Parkinson for your benefit. General consensus is that there is no great conspiracy around his non-selection. Just that Lancashire's seam attack has been so good and they've been playing on largely seaming wickets. At the beginning of the season they had Glenn Maxwell, who can turn his arm over, then Livingstone. Parry was picked last week because he's the one who has been bowling slightly better in the seconds. Parkinson himself seemed phlegmatic about it, and said yesterday that he'd become resigned to playing just white ball cricket this season.
"I've had to bide my time and I'd sort of resigned myself to playing T20 for the next month, so it's nice to go out there and do well. But you can't fault our seam attack because there isn't a better one in the country."
In Division One, it is even stevens at Chelmsford with five wickets for Will Rhodes. Young Felix Organ made his maiden hundred for Hampshire against Kent. I'm feeling there could be a Notts-up in waiting against Surrey (20-1) and a century for Gary Ballance has put Yorkshire in a strong position against Division One leaders Somerset.
Now for a quick round-up from yesterday: Division Two
Matt Parkinson fulfilled the fantasty of many BTL taking by a career-best six for 23 with his legspin from 15.2 overs after Sussex collapsed from 77 for 1 to lose five for 11. Lancashire had over taken Sussex by the close for the loss of only one wicket – Alex Davies for 72. Keaton returns with an unbeaten fifty.
Glamorgan collapsed against Middlesex, with Tom Helm taking four for 8. David Malan earlier made a super 166. And Durham are in trouble against Worcestershire, after Cameron Bancroft failed.
Derby and Northants start today at Chesterfield, as does the Lions match against Australia A.
Preamble
Good morning everyone – anyone? -from Old Trafford and welcome to the most important day in English cricket since….The Oval Test of 2005? Headingley '81? Bodyline?
I can just see an elderly man in a blue shirt and white hair climbing the stairs of Stand A – he doesn't have many companions. A scattering in the pavilion and another handful here in the press box ,where I've just watched Kane Williamson win the toss.
Out on the pitch Lancashire are playing volleyball and Sussex have had circle time (shoes on) after their disastrous day yesterday.
This was Jason Gillespie's summary:
"We spoke this morning about the importance of adapting to conditions but we can have time meeting after team meeting after team meeting, if we're getting rissoled for a hundred each time, we may as well be banging our heads against a brick wall.We know it's not good enough. It is unacceptable. The brutal reality is that our top six batters are not doing their jobs and they need to find a way to get the job done."
Updated