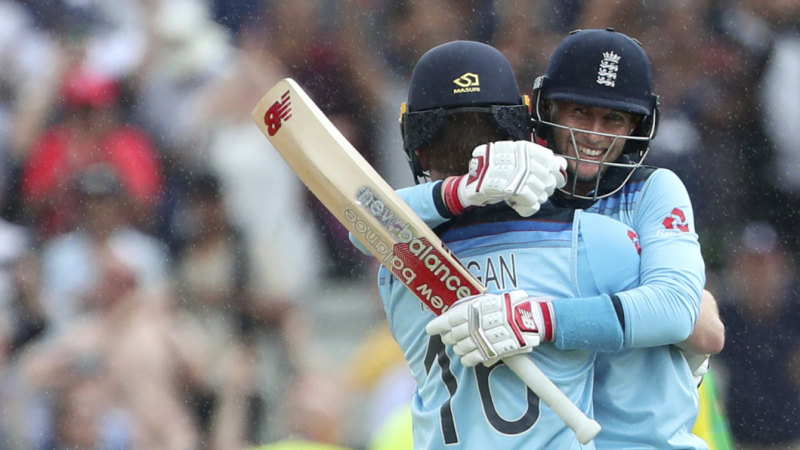 To the credit of Sky Sports, and after high-level discussions, it will share coverage of the final between New Zealand and England at Lord's on Sunday with Channel 4 and its sister station, 4More.
This England side has the capacity to be one of the greats, according to Steve Waugh, so a wider audience on Sunday will help spread the cricketing gospel.
Loading
However, it will be bumped off the primary channel when Channel 4's coverage of the British Grand Prix begins in the afternoon, the clash of these events angering five-time world champion, Lewis Hamilton.
Morgan, for his part, welcomed the decision for the final to be on free-to-air, "particularly given the 2005 Ashes, for me, was sort of the day cricket became cool".
"Throughout the whole summer, the game was on the front and back page of every newspaper, everyone was talking about it and that is good for the game," he said.
England coach Trevor Bayliss also described the move as a "fantastic gesture" by Sky Sports.
Cricket no longer is in the public consciousness as it was decades ago in England. The English Premier League is almost a year-round beast, while press coverage of this World Cup has had to fight Wimbledon and the women's World Cup soccer for exposure.
Major international events, such as world cups, are not only about immediate on-field success and lifting a nation's spirit but also about inspiring the next generation, in this case to pick up a bat and ball. England hopes victory – and a free-to-air broadcast – does that come Sunday.
"It is an opportunity to influence another generation of young cricketers – 2005 was 14 years ago – I am sure there are a number of players in this team who were pretty young when that was happening and it would have inspired those to greater things, so hopefully this can do a similar thing for the next generation," Bayliss said.